A bit more about me
Making magic
My professional practice spans several mediums – as an artist, director, performer, graphic designer, filmmaker and photographer. I am also an events manager and curator with a very broad experience of cross-disciplinary practice in the arts and cultural sectors. I've been working closely with professional art institutions for many years and have a long successful track record of directing/producing theatre shows, project managing arts events, festivals and exhibitions and delivering learning programmes and outreach projects. This includes years of experience front of house management and customer service through my events organizing work.
I'm driven by the need to innovate, to create things that amaze and inspire. I have always been closely involved in the arts and culture of my environment, mainly in Brighton, as well as nationally/internationally, where I created many different ambitious events on time and within budget. I'm always interested in developing and delivering new ways of engaging people in the community and promoting local services. I enjoy an entrepreneurial business challenge, thinking creatively and working collaboratively. I'm committed to making the arts accessible to all and supporting community wellbeing.
As the daughter of British artist and filmmaker Jeff Keen and artist and Screen Goddess, Jackie Keen, it seemed inevitable that I'd follow an artistic career. I manage and curate The Jeff Keen Archive which also involves cataloguing the artwork and producing limited edition merchandise. I also write related articles, design catalogues, conduct talks and workshops on various aspects of his work. I'm planning to write a book about his life and work.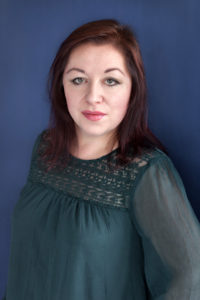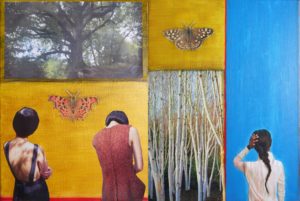 Fine Art Practice
Inspired by Surrealism and nature
I took a long break from painting whilst creating performance work and arts event managing, so am enjoying getting back into making artworks again. Much of the theatrical and ephemeral events work involved collaborating with other artists, which I still enjoy tremendously and has meant that I've built up a fantastic network of cultural connections. It's also important to be able to take time for yourself to re-evaluate your own practice on a regular basis and explore a more personal path with other art forms…
Inspiration for my artwork comes from interests in our relationship with nature – specifically, our interconnectivity with nature and the universe. I'm also excited by anthropology and history – universal story telling, myths and folk tales – in particular, those enduring stories of transformation and the hybrid: half animal, half human. There are fascinating cross cultural similarities in folk tales – the way certain magical forces are represented, the metaphysical and shamanistic practices. I am looking at how these interpretations link to science. I grew up with a lifelong love of Surrealism – particularly where collage brings in elements of chance and play to create unexpected outcomes. I'm currently enjoying working with paint and collage (traditional cut and paste!), as well as creating 'mystery' objects – making assemblages from various found objects. In development are a series of hybrid mannequin heads to create mythical busts of animalistic 'goddesses' – in the same vein as "The Mermaid's Dream".
Award winning Graphics!
Design for print, web and e-learning
View my portfolio and my graphics CV here: StellaKeen_2020GraphicsCV